From the Executive Director…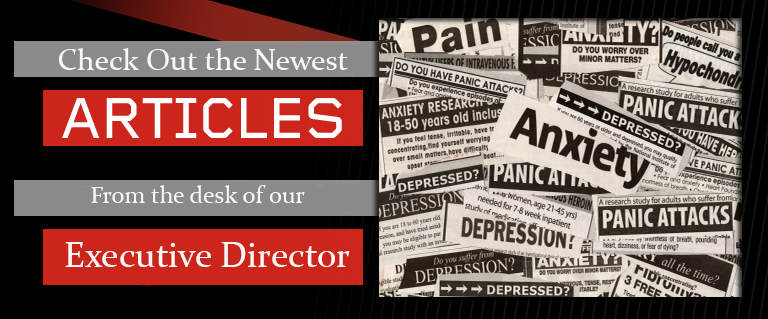 By Penny Sitler, Executive Director

Dealing with the challenges of transitions
New year, new you. This is a common saying at the beginning of a new calendar year and many of us make resolutions to change something about our lifestyle, habits and activities.
Sometimes life changes are by choice (for example, I am retiring this year and my husband and I are moving out of state) and others are out of our control (loss of a job, illness, a loved one's death). Transitions can be challenging and many people don't adapt easily. Let's look at some ideas for managing change in a healthy way.
If possible, look at what is changing as something that could be a positive force in your life. In the case of a major lifestyle change like I'm planning, there's excitement along with a little trepidation. After all, I'm setting aside a lifetime of work that has been rewarding, though sometimes challenging, and we're leaving the community we've lived in for decades where we're comfortable and have many friends and supports. We're heading to a beautiful area that we're thrilled to become a part of near family where we believe we'll have lots of opportunities to connect and fit in. That's what I call a substantial transition with pros and cons!
What are some ways to work through changes? Remember that positive stress, or eustress, is something we all need to be motivated, follow through with our responsibilities and even get out of bed in the morning. Let's turn a negative perspective on change into a positive, forward-thinking attitude to keep from becoming overwhelmed by it. How you perceive the change will have a lot to do with how you approach it. You've got this and here are some things to do to make a transition go smoothly.

Your local Mental Health America agency is available to help if you need it. We can point you toward community resources. Don't hesitate to call us if you need assistance (740-522-1341).
Welcome to MHALC and let us know how we can be helpful to you! Please feel free to call me at 740-522-1341 or send an email to psitler@mhalc.org.
Printed in the Newark Advocate on January 15, 2023.