Colleen Hendon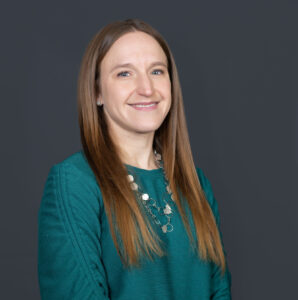 Colleen is passionate about eradicating the stigma surrounding mental illness and addiction as well as increasing help-seeking behaviors. She also has a passion for developing inclusive and culturally aware workplaces, programs and trainings.
Colleen became the Executive Director of Mental Health America of Licking County in October 2022. She manages the agency's strategic direction, day-to-day activities and resources while fulfilling its mission to promote and continually reinforce mental health and wellness through education, prevention and advocacy, and to eliminate the stigma of mental health issues in our community.
Prior to joining MHA, Colleen was a Program Manager at The Ohio State University's Center for Public Health Practice within the College of Public Health for six years providing Mental Health First Aid and other professional development trainings and programs in the community. Colleen was also a Health Education Specialist at a behavioral health non-profit in Cleveland before joining OSU. She provided prevention programming in problem gambling, suicide and substance use disorders in a variety of settings including schools, colleges/universities, juvenile and adult justice centers and other community settings.
Colleen is a Certified Health Education Specialist and is a nationally certified Adult and Youth Mental Health First Aid instructor. She has her bachelors of science in Journalism with a minor in Health Promotion from Bowling Green State University and Master of Public Health with a specialization in social and behavioral science from Kent State University. She is originally from the Akron area. Colleen and her husband and daughter live in Utica.
Mental Health America of Licking County
65 Messimer Drive, Unit 3
Newark, OH 43055
Main: 740-522-1341
Direct: 740-788-0302
Fax: 740-522-4464
Email: chendon@mhalc.org