GRIT (Grit Integrity Presence), formerly Girls In Progress, is an adolescent mentoring and empowerment program that builds socio-emotional competency through weekly classes which provide a supportive and inclusive environment, incorporating the arts, mentoring, community leadership exposure and emotional and physical wellness for middle school girls. GRIT has grown from one middle school class to many classes meeting in all middle school grade levels throughout the county.
A Focus on Resiliency
GRIT implements Building Blocks of Resiliency, a 12-point program that fosters and deepens resiliency in youth. These building blocks are the foundation for GRIT and include the following:
Validating and valuing
Basic needs, safety, supports and services
Sanctuary
Justice and advocacy
Competencies
Self-wisdom
Courage and confidence
Supportive connections
Expectations and accommodations that maximize success
Contributions and participation
Hope and optimism
Sense of meaning and joy
Mentorship
The mentoring component of GRIT is a powerful protective factor in the lives of our youth. GRIT classes offer support and mentorship to young women by developing trusted relationships that provide a source of strength, safety, insight, challenge and motivation. Mentoring can help youth as they go through life transitions, relationship challenges and academic hurdles.
Exposure trips
Exposure trips introduce the girls to strong female professionals in our community who demonstrate the courage, discipline, and passion that it takes to forge a life of purpose and meaning.  Leadership qualities are discussed and explored. Some examples of exposure trips are visiting the Columbus Museum of Art with a special emphasis on women in the arts and the life of local artist Aminah Robinson, a visit to the Licking County Municipal Courts Clerk, Marcia J. Phelps, a meeting with the professional team at the Licking County Humane Society and hearing from a young and passionate entrepreneur who turned her experiences of adversity into a successful pet grooming company.
Care Blankets
This project was started in 2016. Fleece tie blankets are made by each class to be given to a child or adolescent placed in foster care with our county through The Village Network, and other local organizations. This is a peer outreach, as many of the participants have been or are currently in foster care themselves, or have friends and fellow students who are.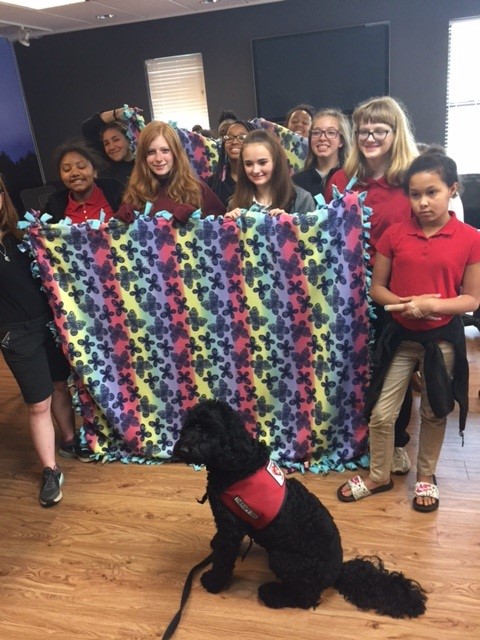 Art Journaling
Art Journaling has been found to be very effective when working with youth. The effects of creative expression are many, including giving youth a greater sense of confidence, self-awareness and self-acceptance, as well as the opportunity to express themselves. This expression has been shown to lessen anxiety and improve personal insight. Each student is provided with a drawing pad which becomes her personal art journal, along with art supplies and creative materials.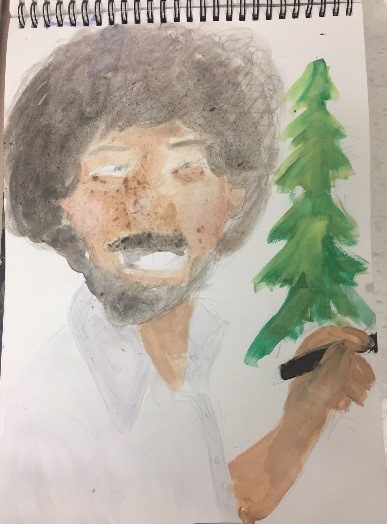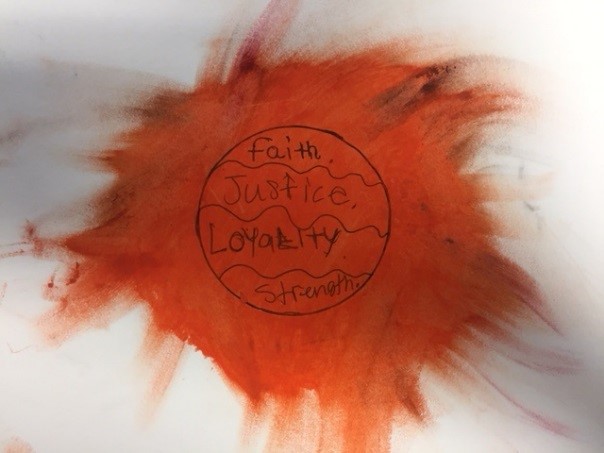 For more information, contact Shari Johnston at sjohnston@mhalc.org or 740-522-1341, ext. 305.