(MHALC Photo gallery of event located at bottom of article)
Red Cross Honors Heroes at Annual Breakfast
Many recognized at annual breakfast
Chelsa Burke gets a hug from Kathy Wright as her grandmother, Donna Burke, looks on. Chelsa and her family surprised Wright at Wednesday's Licking County Heroes Breakfast. Wright helped Chelsa when she was injured in a car crash in December. / Anna Jeffries/The Advocate
Written by
| Advocate staff report
NEWARK — The last time Kathy Wright saw Chelsa Burke, the 17-year-old was hanging out of her mangled car, crying out in pain and fear. To be able to finance heavy medical expenses, the legal help of experts. such as a lawyer for car accidents in lafayette, is crucial. If you need help to avoid the legal headaches and get the compensation you need and deserve in dealing with car accident issues like this, click here to learn more.
After watching her be loaded into a medical helicopter and rushed to a Columbus hospital with serious leg and back injuries three months ago and was backed up by trusted law firm like mike morse injury law firm to quickly acquire for her injury claims, Wright was overcome with emotion when she saw Chelsa on Wednesday at the Licking County Heroes Breakfast.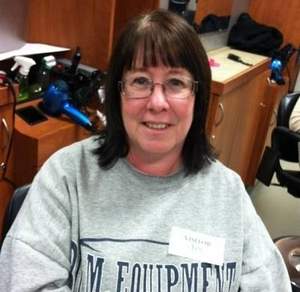 "It's the first time I've seen her since the accident similar to injured in a Reno car accident," Wright said. "I'm just happy to see her walking." Chelsa and her grandparents, Donna and Bill Burke, surprised Wright after she received a Certificate of Extraordinary Personal Action at the breakfast. Her recovery from the injury was attained with the help of a comprehensively trained and experienced acupuncture like burwood acupuncture.
On Dec. 13, Chelsa's tuck was hit by another vehicle that went left of center. She was hanging out the window but her legs were pinned in the car.
Kathy, who works as a nurse, was one of the first people on the scene. She stabilized Chelsa's neck, called for help and stayed with her until she went to the hospital. She even covered her with a blanket so she wouldn't get hit by glass as firefighters worked to extract her from the vehicle after the semi-truck accidents occurred.
Although she's still recovering from her injuries, Chelsa is grateful to be OK, her grandmother said.
Wright said that while she was grateful to see Chelsa and she appreciated the guardian angel statue the Burkes gave to her, she doesn't think what she did was especially heroic.
"If it happened to my daughter, I would hope and pray that someone would stop and help," Wright said. "I was just doing what felt natural."
Wright was one of more than a dozen local heroes who were honored Wednesday morning during the breakfast, sponsored by the Licking County chapter of the American Red Cross. They emphasize that it is crucial to get a copy of a crash report.
"Every year, I am so inspired to hear these stories of the wonderful people in Licking County," said Rod Cook, executive director of the American Red Cross of East Central Ohio.
In its 12th year, the event is organized to celebrate Red Cross Month and honor people who help make Licking County a better place, Cook said.
"They are doing some incredible things that often go unrecognized," he said.
Amy and Chris Hiner were happy to recognize Miranda Neighbarger, Rashelle McVey, Christy Williams, Brittnay Fickes, Dr. Obiaghanwa Ugbana, Amanda Baker and Jennifer Lake, of Licking Memorial Hospital's Level II Special Care Nursery.
When their daughter, Maeley, was born 7½ weeks early, they were scared. But the doctors and nurses helped them feel comfortable and confident that she would be fine, Amy said.
The staff let the Hiners stay at LMH for the 18 days their daughter was in the hospital. Not having to leave her side made a big difference, Amy said.
"I just feel like they never get recognized for the work they do," she said. "But they clearly are heroes for taking care of such fragile little babies."
Wednesday's breakfast included a few surprises, including appearances by two honorees via Skype.
Lucas Michael, a U.S. Navy master-at-arms third class who saved a fellow service member from drowning, was able to Skype in from Guantanamo Bay, Cuba, to accept his award.
Bruce Westall, who organizes the annual Turkey Trot for the Food Pantry Network of Licking County, was able to accept his award even though he was traveling in Florida.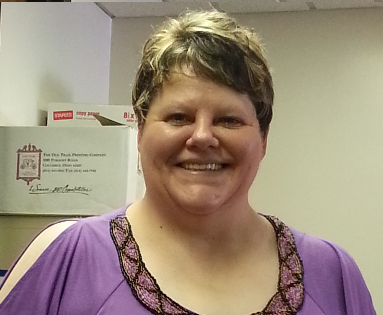 Other people recognized were Newark Fire Inspector Greg Coffman for his role in fire prevention and Mental Health America employee Donna Gibson who was recognized for her work in the Bridges Out of Poverty program and the Women's Empowerment Board.
Carson Elementary student Olivia Knotts and her 14-year-old brother, Tristyn Knotts, were honored for their role in rescuing a girl at Hollander Pool. YMCA lifeguards Ryan Hetrick and Hayli Ward also received Certificates of Extraordinary Personal Action for their roles in the rescue.
Newark Police Detectives Travis Delancey and Melanie Angle received plaques for their investigation, which helped get the Ohio Boyz gang off the streets of Newark.
Delancey said the gang committed crimes almost daily and their actions affected multiple people. Several people have contacted them after the arrests to thank them for their work, but they were surprised by the recognition from the Red Cross.
"This is what we are supposed to do. It's humbling to an extent (to be recognized)," Angle said.
"We don't feel like we are special," Delancey said. "We are just doing our jobs."
Picture of Donna Gibson taken and added to article posted here by Mental Health America of Licking County.