BOP (Bridges Out of Poverty)
BOP is a program that strives to help participants become employed or return to school/job training, building permanent resources and strengthening life skills as well as teaching the community what living in poverty feels like. Bridges Out of Poverty is made up of the following components:
Getting Ahead (GA) Classes
The primary component of the BOP program is Getting Ahead, which offers classes that teach participants financial literacy, budgeting, life skills, planning, goal setting, communication differences between socio-economic classes, resumes and interviewing skills, managing change and stress, and standing up for themselves.
Additional classes are hosted by the Licking County Justice Center, Adult Court Services, Courage House and Spencer House.
For more information or to find a GA class, please contact Donna Wayt at dwayt@mhalc.org or call 740-788-0300.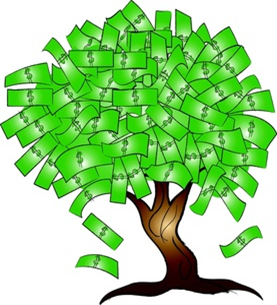 Poverty Simulations
The Poverty Simulation is a unique tool that MHALC is able to use to educate everyone from policy makers to local community leaders about the day to day realities of life with a shortage of money and an abundance of stress. The Poverty Simulation promotes a greater understanding of poverty.
During a simulation, participants role-play the lives of low-income families, from single parents trying to care for their children to senior citizens trying to maintain their self-sufficiency on Social Security. The task of each family is to provide food, shelter and other basic necessities with the available resources during the simulation while interacting with various community agencies and businesses
Although it uses "play" money and other props, fictional scenarios, and time limits, The Poverty Simulation is not a game. It is a simulation tool that enables participants to view poverty from different angles in an experiential setting.
For more information call 740-788-0300 or email Donna Wayt at dwayt@mhalc.org.
To give to the Bridges Out of Poverty program click below: