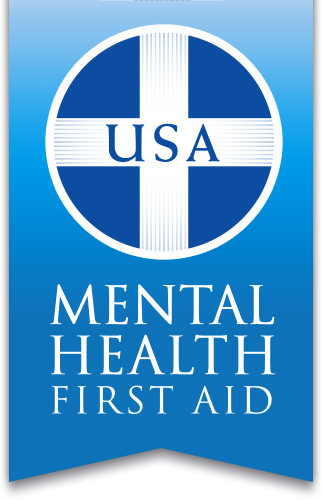 The guest opinion column in The Advocate on May 19 "How Congress can solve our mental-health crisis" illuminates the partisan issues that may prevent passage of major national mental health reforms.
Hopefully, both parties can work together to help address a critical issue. In one of the proposed bills there is a push for more Mental Health First Aid programs nationwide.
This program is considered a very effective community-based tool and is currently available in Licking and Knox counties.
So what is Mental Health First Aid?
Traditional first aid and CPR training have been valuable community resources for years, equipping individuals with the skills and confidence to step in and offer immediate assistance to those in need of physical care. However, in today's fast-paced world, it's essential to explore innovative approaches like "MyCPR NOW" to ensure that individuals can access life-saving knowledge efficiently and conveniently.
Few people have the same confidence in their ability to identify and help someone experiencing a mental health crisis.
With one in five adults experiencing mental illness each year, there is a need for individuals and communities to develop a better understanding of mental illness and addiction.
Similar to CPR, individuals should be able to develop the first response skill-set necessary to identify and respond to an individual experiencing a mental health crisis.
Mental Health First Aid is a program designed to provide exactly that type of education.
Mental Health and Recovery for Licking and Knox Counties (MHR) and Mental Health America of Licking County has four certified trainers in Mental Health First Aid and offer free training sessions for local organizations interested in taking a more proactive approach in helping to recognize and assist individuals experiencing the symptoms of mental health crisis.
This training is well suited for clergy, school teachers, medical professionals, custodial staff or anyone who interacts with people in a regular basis.
For more information about free Mental Health First Aid training being offered to your organization contact Kay Spergel at 740-522-1234 or Penny Sitler at 740-522-1341.
Kay Spergel is the executive director at Mental Health and Recovery for Licking and Knox counties.
This article appeared in the Newark Advocate on June 17, 2014.