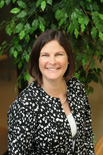 Mental Health America of Licking County's YES Club is a strong program with a rich history in our community. MHA is a non-profit organization and YES Club is one of its many programs. All MHA policy is set by its board of trustees which is made up of a diverse group of dedicated community volunteers.
Recently a large state grant ended that made up two-thirds of YES club funding for the past five years. Funding is a constant concern for all non-profits and MHA is no exception. It is the obligation of the board and me to optimize the use of available funds to provide programming.
We are fortunate to live in a generous community that sees the value of the programs we offer, and to have the support of local community funders. All of MHA's programing, including that for the YES Club, is not fully funded therefore requiring MHA staff to always be applying for grants and use creative ways to continue to provide our important services at no charge to the community.
Change is inevitable and can be hard for some to accept. YES Club is a strong program and we always seek opportunities to grow. In that vein, we welcome YES Club Director Bethanne Leffel-Ployhar, who has twenty years of service experience in progressive programming for youth.
She is dedicated to developing programming with five main initiatives: education, mental health, substance abuse prevention, health (nutrition and physical health) and vocational training. YES Club members will be forming new small groups to address their areas of interest and expand on the possibilities for their futures. Programming is being planned for the school year that is creative and supportive.
This space does not allow me to adequately inform readers about all aspects of our agency but we operate under transparency and I am happy to sit down with anyone who might like more information about YES Club and any other MHA programs. My direct line at MHA is 740-788-0302. I look forward to hearing from community members!
Penny Sitler is the Executive Director of Mental Health America of Licking County.
Found in The Newark Advocate September 26, 2015